By Gary Patrick, CEO of Hotel Internet Services 
Since their initial introduction, IoT technologies have taken the hospitality industry by storm and have created much excitement over the limitless possibilities they offer. Even prior to the pandemic, as much as 70 percent of hospitality executives indicated the presence of at least one active IoT project at their properties. With much of the industry now recovered and welcoming guests back in large numbers, IoT adoption rates are only set to increase further as hoteliers strive to differentiate within an ever more competitive market.
Yet while many may be familiar with IoT benefits that can include heightened experience personalization, faster service response times and lower operating costs, fewer have a grasp on what it takes to ensure a successful solution rollout. For the unwary hotelier, IoT technology can represent several potential pitfalls if not adequately planned out that can lead to higher expense, frustrated guests and more work for already overstretched employees.
To sidestep any unwanted and likely costly surprises, today's hotel businesses should always have a well thought out strategy they can rely on to obtain the results they set out to achieve. Applicable to hotels and resorts of any type and size, here are three key steps able to ensure an IoT platform deployment that always lives up to both hotel and guest expectations alike:
Step 1: Define the Desired Outcome and What Success Means
Regardless of industry, businesses can often jump towards IoT as something that must be adopted simply because it's the 'next big thing' in increasing profits and standing out from the competition. However, moving forward with IoT using this kind of mindset more often than not leads to missed opportunities to maximize the improvement of operations. At its worst, it can also result in operations potentially grinding to a halt if insufficient research has been done to identify the possible implications of a solution's adoption on existing systems and services.
Before even beginning to review their IoT technology options, hoteliers should first ensure that they have a clear picture of precisely what it is that they are looking to achieve. Is it a reduction in time it takes to complete service requests? Perhaps a mobile-enabled task management system might make for the best investment. Is a hotelier mostly concerned with reducing out of control utility costs? An IoT integration that can detect real-time room occupancy to automatically adjust in-room amenity settings could do much to lower monthly energy bills. If the idea is to 'wow' guests with a truly exceptional stay experience, technologies that can leverage mass data to make personalized service recommendations are now widely available.
With the range of IoT options continuing to grow by the day, a good place for hoteliers to start is to seek out the guidance of an industry-dedicated IoT expert. Properties should approach their network provider with details on what they are setting out to accomplish. Using their extensive industry knowledge, such providers can make several recommendations on the best technology and how it should be implemented in order to fully realize any pre-determined goals.
Step 2: Don't Overlook the Importance of Network Infrastructure
The hospitality industry has more than enough examples of hoteliers installing the right IoT solution, only to find out that the technology at best offers unreliable performance. In the worst case scenarios, it may not even function at all. This unexpected and unfortunate occurrence typically unfolds when industry professionals fail to acknowledge the crucial link between IoT platforms and a property's internet network. As technologies that rely on the sharing and receiving of data, an IoT solution's performance is only as good as the online network that supports it.
As with virtually all internet-connected devices, WiFi network speed, signal strength and the ability to handle online traffic congestion is what ultimately decides whether an IoT deployment is successful. With this in mind, hoteliers need to ensure that they have the adequate network resources in place to meet specific IoT platform connectivity requirements. Importantly, they also need to address any possible adverse effect that connecting an online-based platform may have on guest WiFi experiences or other systems that are likewise connected to the same network.
Fortunately, advanced network solutions now exist that are specifically designed to cater to the needs of IoT-based hotel environments. These are notably engineered to accommodate a multitude of devices and systems while still ensuring high-speed data transfers and communication. Examples include the installation of WiFi 6-enabled access points that can provide IoT devices with the bandwidth and signal strength they require to function without encountering data buffering delays. For properties without WiFi 6, USB modules can be added to access points that likewise eliminate patchy signal coverage and data traffic congestion.
For any IoT strategy to be successful, maintaining consistently high performance quality is absolutely essential. But as anyone who manages a property's network knows, unexpected lapses in connection speed and signal strength do inevitably arise. Using an enterprise-grade network suite intended for IoT devices and systems is undoubtedly the best tool a hotelier has at their disposal to prevent any potential disruptions in service. From just a single dashboard, hotel staff can monitor the performance of all IoT-based platforms at the property, with personnel able to be notified of any issues requiring immediate attention. When supported by a proactive network technology provider, such network offerings also provide the opportunity for providers to swiftly implement any needed corrections before a hotel's guests even notice anything that may impede their level of satisfaction.
Step 3: Keeping an Eye Towards the Future
When it comes to IoT adoption, the one sure thing is that the number and type of solutions present at a hotel is only set to continue growing. Hoteliers striving to keep pace with new guest experience expectations will soon find that their underlying WiFi networks will need to support an ever-increasing list new IoT devices in order to remain competitive.
To minimize expenses and hassle, this means that a hotel's WiFi network must be able to adapt not just to current IoT needs, but ones that will inevitably surface over the long-term. Using a dedicated IoT network suite, hoteliers can remain confident over their ability to continue deploying new technologies as they become available and as business priorities change. Designed with scalability in mind, an IoT network suite utilizes open APIs to virtually guarantee a straightforward and effortless integration process — both for currently available solutions and for technology that has yet to be launched. Critically, an IoT network suite is also designed to seamlessly scale up if more bandwidth resources are required or if a hotelier desires to extend coverage to additional onsite areas.
As with many things within the hospitality industry, access to performance-related insight can prove essential in maintaining ongoing IoT strategy success. Here as well, an effective IoT network suite can offer some much needed support. With more advanced platforms equipped with analytical software, hoteliers can gain an instant and real-time understanding of how each individual IoT device is performing and whether it is adding to or detracting from a property's IoT goals. Properties can also analyze usage rates of IoT-based devices and services, allowing them to stay in alignment with guest needs and ensuring that the sufficient resources are always in place guarantee their complete satisfaction.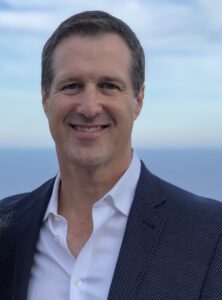 Gary Patrick has served as the Chief Executive Officer for Hotel Internet Services since the company's founding in 2003. Based in Clearwater, Florida, Gary leverages his decades of expertise to ensure that all unique hospitality customer needs are met when it comes to wireless and wired network internet connectivity.  Gary also utilized his industry knowledge to provide hoteliers with the means to address guest demands for the latest in in-room content streaming functionality by spearheading the development of GuestCast.
Are you an industry thought leader with a point of view on hotel technology that you would like to share with our readers? If so, we invite you to review our editorial guidelines and submit your article for publishing consideration.